Project Description
*c-Ejector is used to increase efficiency in CO2 booster systems. In combination with a high-pressure valve, three different types of gas ejectors and two types of liquid ejectors can be combined as required.
Features
Efficiency increase of 15-30% possible (compared to a booster system with flash gas bypass)
Lower compressor capacity required (smaller or less compressors)
Individually adaptable to each application and each capacity
Air conditioning and / or heat pump evaporator can be integrated
Extended running time of the parallel compressor even at low outside temperatures
High reliability (no moving or rotating components)
Short payback time (depending on system size)
Technical data
| | |
| --- | --- |
| Refrigerant | R744 |
| Max. operating pressure | 120 bar |
| Tested according to AD 2000 | 1.1 x 120 bar |
| Temperature of medium | -50°C … +150°C |
| Ambient temperature | -10°C … +50°C |
| Material | Edelstahl 1.4301 |
| Weight | 1,3 kg |
Function – Principle of operation
*c-Ejector utilizes the expansion work present in the refrigerant to suck in a different partial flow and convey it to a higher pressure level.
The CO2 exiting the gas cooler at high pressure is accelerated in the jet nozzle. As a result, the static pressure decreases. The flow emerging from the nozzle has a lower pressure than the suction pressure of the NK stage.
Optionally, gas or liquid can be drawn off from the suction side of the NK compressors.
Both partial flows mix in the mixing chamber.
In the diffuser, the flow is decelerated again, which causes a pressure increase to medium pressure level. After the diffuser, the mixture is fed into the medium pressure separator.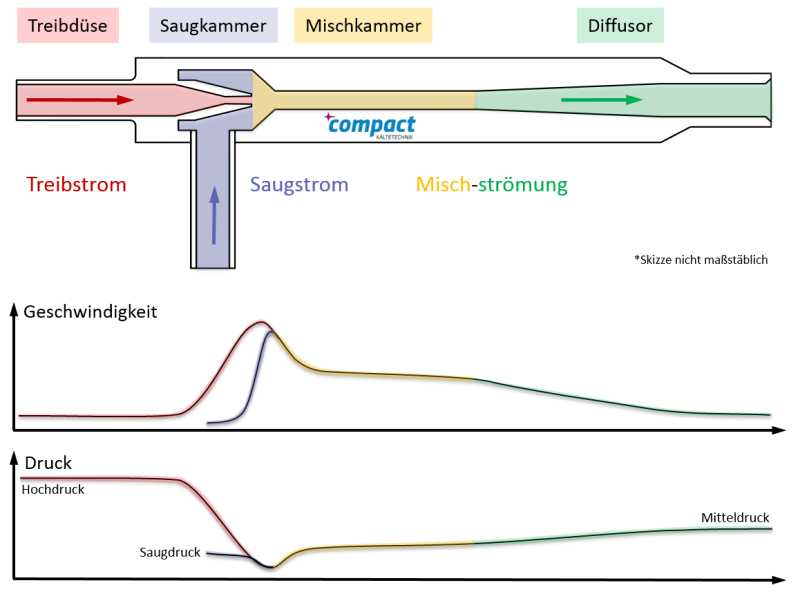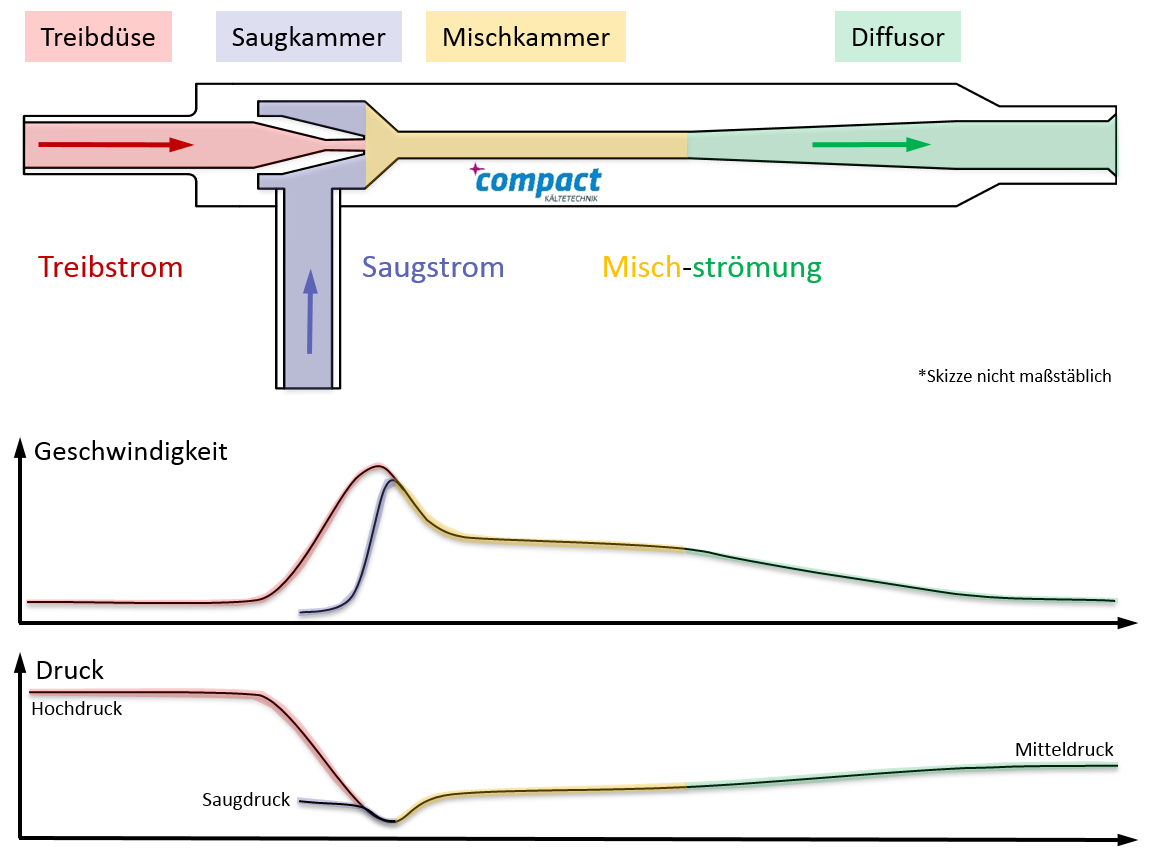 You can find more information about our *c-Ejector on our data sheet.
We will be glad to make you an individual offer, customized to your personal needs for performance, temperatures or installation conditions. We're looking forward to you questions. Please do not hesitate to contact us.