Project Description
Usage
Our all-rounder for warehouse cooling, process cold water, production plants, cold water systems, waterloop systems, air conditioning, heat pump application, data centre
Features
*combiChiller can be used for various applications.
*combiChiller  serves a temperature range from -10°C to 20°C on the cooling side. The warm side can reach up to 65°C condensing temperature.
*combiChiller consists of a closed refrigeration circuit and forms the basis for our system concepts. The refrigeration circuit has extremely low filling quantities, which are between 0.5 and 2.4 kg propane/propene/butane depending on the capacity.
*combiChiller is available in the series S, M, L. The data sheets can be found in our product brochure.
To the models of our *combiChiller series, which provide cooling capacities from 5 to 80 kW, further *combiChiller can be added to achieve higher overall capacities.
*combiChiller modular system: The combiChillerKit was developed for indoor installation, is individually assembled and designed to meet performance and temperature requirements. Highest possible redundancy through the use of several circuits next to each other.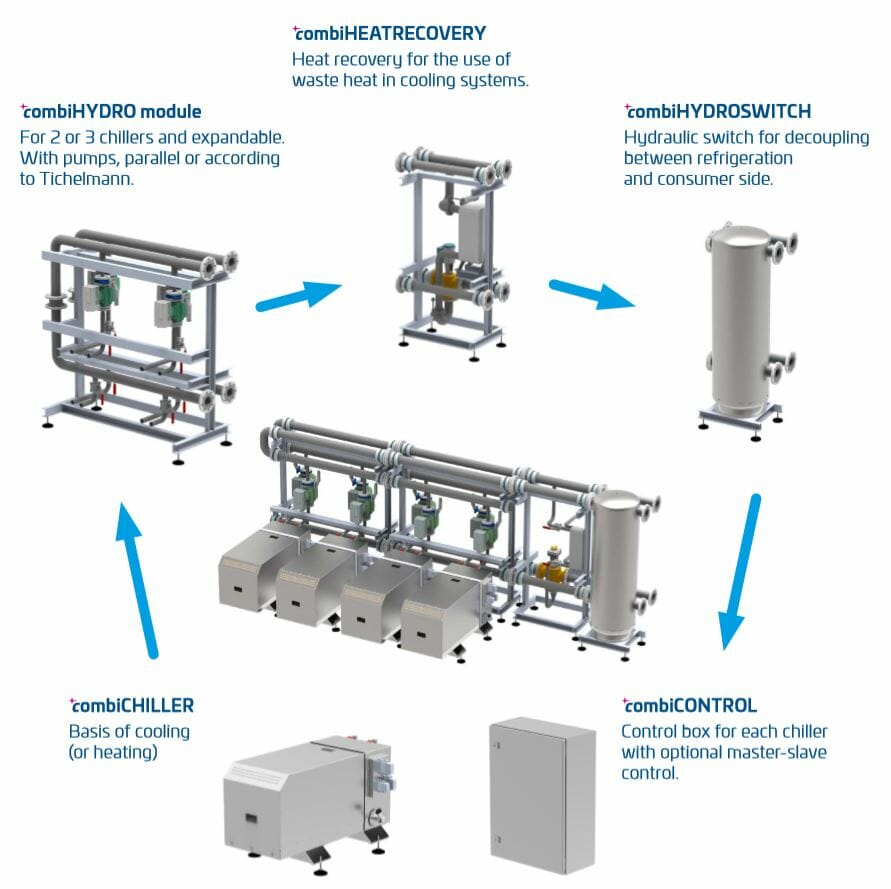 We will be glad to make you an individual offer, customized to your personal needs for performance, temperatures or installation conditions. We're looking forward to you questions. Please do not hesitate to contact us.