compact – the refrigeration experts
Our machines are used in food retailing, food processing, in industry, logistics companies and many other business sectors. The portfolio also includes air-conditioning units for railway vehicle construction and shipbuilding.
Around 80 people are currently employed at the company's two locations in Dresden and Scharfenstein in Germany.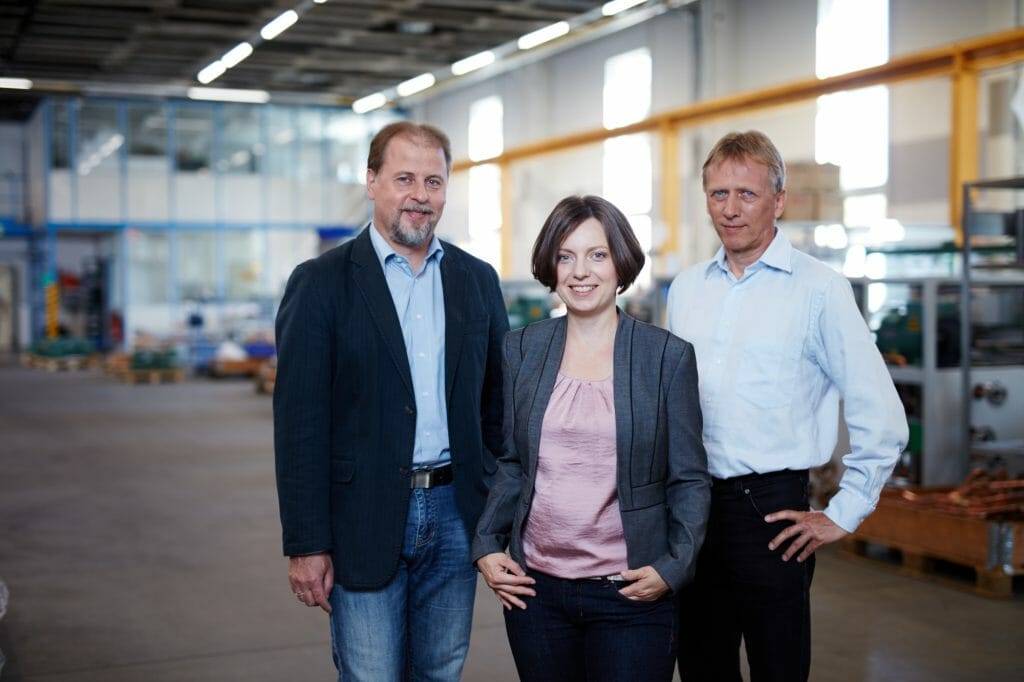 Milestones – from our history
2017

Currently around 86 employees of which 14 are apprentices

2016

– Award for "Best vocational training company" granted by the Chamber of Crafts (HWK) Dresden
– Retirement of Gerhard Gregor and handover of responsibilities to Annett Gregor

2015

Award "Exemplary training company" by HWK Dresden

2013

Approval of the quality assurance system in accordance with Module H1 of the Pressure Equipment Directive

2012

Commissioning of the testing and training facility for natural refrigerants; manufacturer certification in accordance with AD 2000 fact sheet HP0 as well as DIN EN ISO 3834-2

2011

Delivery of the first NH3 refrigeration unit with U-tube evaporator

2010

Commissioning of the first transcritical CO2 multi-compressor units in Switzerland

2005

ISO 9001: Audit and initial certification by TÜV SÜD

2004

Delivery of the first NH3 refrigeration unit | Opening of the second production facility in Scharfenstein

2001

Move to the current production facility in Dresden

1998

Admission to the German refrigeration and air-conditioning association VDKF e. V.

1995

Foundation of compact Kältetechnik GmbH by Lutz Hering, Frank Poschmann and Gerhard Gregor

1993

Admission to the Saxon guild of refrigeration and air-conditioning technology

1992

Foundation of compact Kältetechnik Hering und Poschmann GbR