Customized solutions to meet all requirements
compact Kältetechnik GmbH is one of the leading manufacturers of energy- efficient, sustainable refrigeration machines.
Founded in 1992, we develop and manufacture customized refrigeration units for almost all applications – with all common synthetic refrigerants as well as the natural refrigerants CO2, NH3, Propane, etc. Our machines are used in food retailing, food processing, industry, gastronomy, logistics companies and many other branches of industry.
More than 100 employees are currently employed at the company locations in Dresden, Scharfenstein (DE) and Katowice (PL) and work with passion for our customers.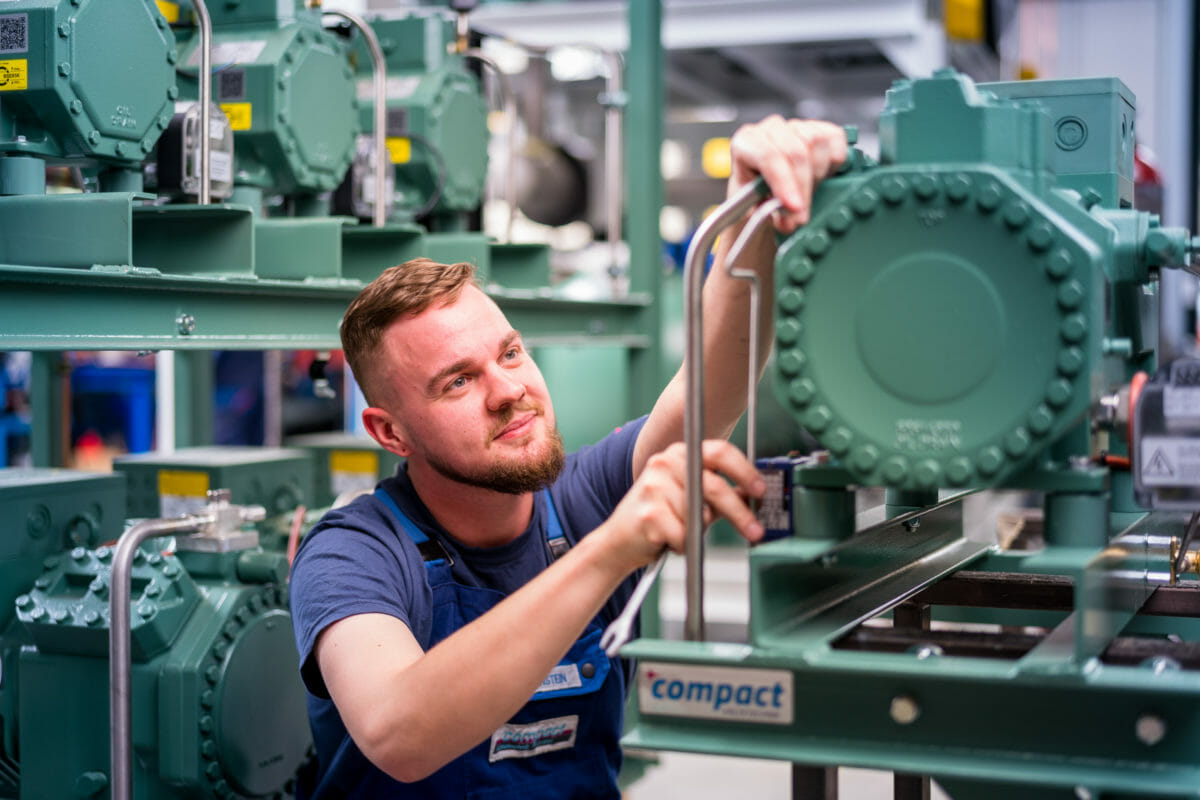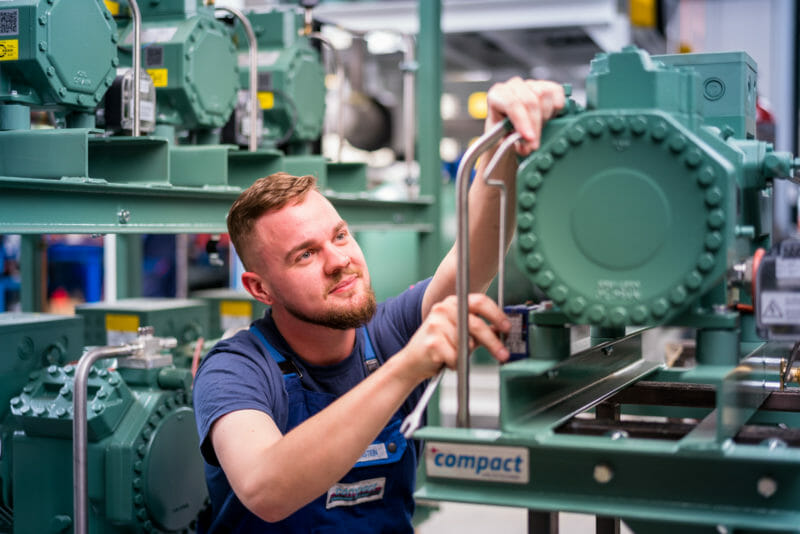 CO2 Deep-Freeze Cascade
Compound compressor set: xb3-028, 3 semi-hermetic Bitzer reciprocating compressors in parallel connection
Refrigeration capacity: 30.3 kW
El. power consumption: 14.5 kW
Design conditions: t0=-46°C / tc=0°C;
Refrigerant: R744 (CO2)
Length: 1900 mm
Depth: 870 mm
Height: 1500 mm
Empty weight: 760 kg