COMPACT – THE REFRIGERATION EXPERTS
Customized solutions to meet all requirements
The compact Kältetechnik GmbH is one of the leading manufacturers of energy-efficient, innovative refrigeration machines.
Founded in 1992, we manufacture custom-designed refrigeration units for almost all applications – with all common synthetic refrigerants as well as the natural refrigerants CO2, NH3, Propane etc. Our machines are used in food retailing, food processing, industry, gastronomy, logistics companies and many other branches of industry.
Around 85 people are currently employed at the company's two locations in Dresden and Scharfenstein in Germany.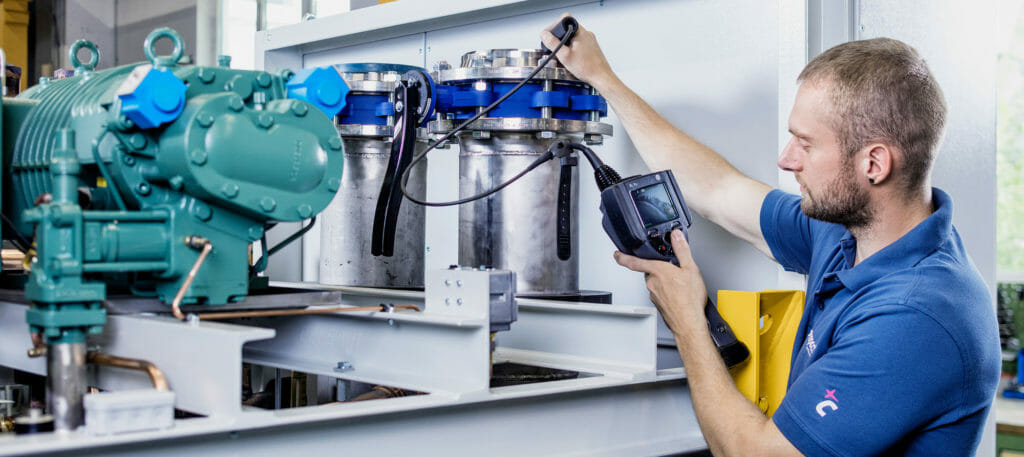 Prepare for the natural future! Learn more about transcritical and subcritical CO2 in our in-house training centre with test facilities.
In our basic training program we will familiarize you with CO2 (R744) as a refrigerant.
Actual dates for training programs with CO2 (R744) are online. Book your training date now.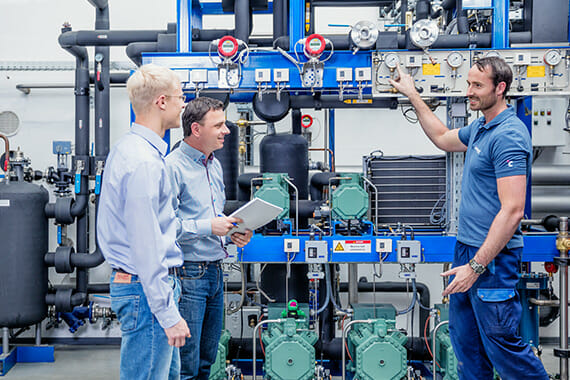 CO2 Deep-Freeze Cascade
Compound compressor set: xb3-028, 3 semi-hermetic Bitzer reciprocating compressors in parallel connection
Refrigeration capacity: 30.3 kW
El. power consumption: 14.5 kW
Design conditions: t0=-46°C / tc=0°C;
Refrigerant: R744 (CO2)
Length: 1900 mm
Depth: 870 mm
Height: 1500 mm
Empty weight: 760 kg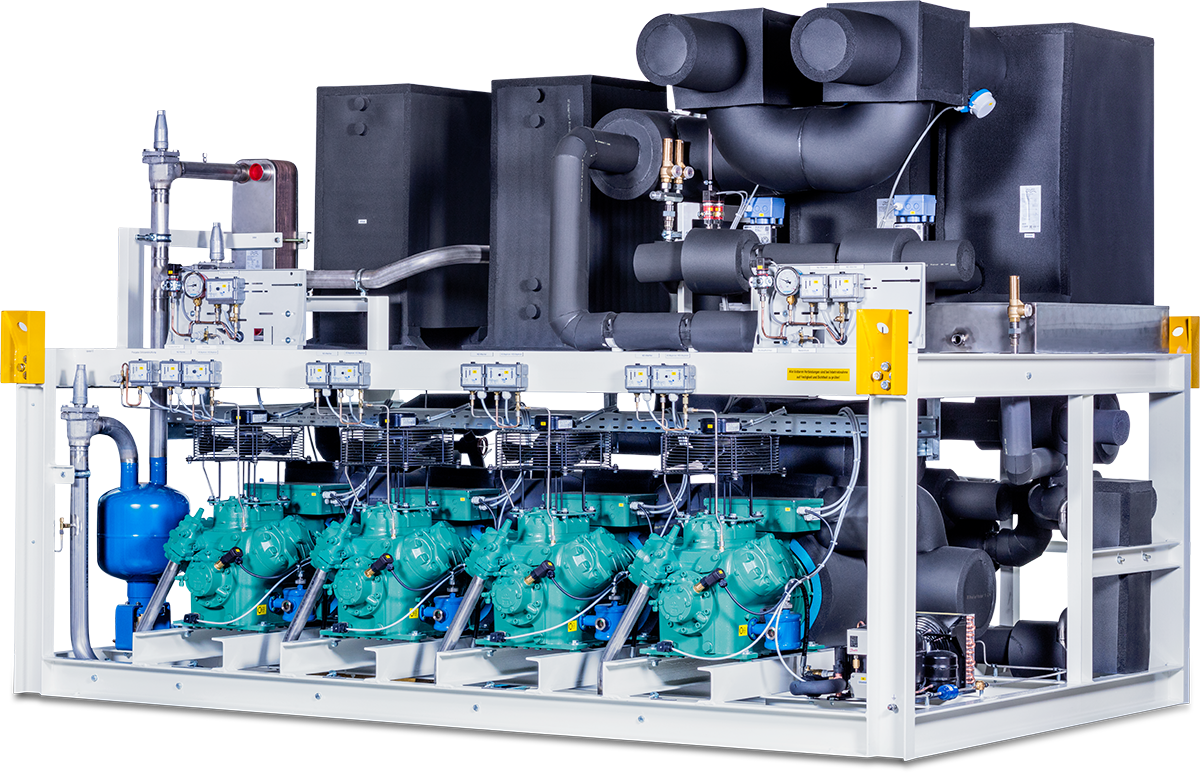 Equipment
Features: Plate heat exchanger for heating and heat recovery, cooling medium for cascade heat exchanger: Brine 8/-2°C, lying collector with standstill cooling (propane), suction gas heat exchanger
Applications: Food industry and cold stores, retail, warehouses
Proven quality: Engineering by experienced engineers
Preparation of high-quality 3D CAD machine drawings
Stable frame construction made of welded steel profile – our trademark
Selection of proven, high-quality components
Professional pipe mounting in copper, steel, and stainless steel
Declaration of conformity according to Machinery Directive 2006/42/EC and Pressure Equipment Directive 97/23/EC
Quality management certified according to DIN EN ISO 9001:2008
Expertise in dealing with refrigerants according to ChemKlimaschutzV (German Carbon Chemicals Regulation)